What is Spamming?
As a professional SEO service provider company of India Hans team is offering the information about spam terms. Spam is the terms which is widely used when you develop an e commerce website. Search Engine spiders don't like spasm website and the effect of this spam site goes down and down in the search engine ranking as well as may be banned your website. For preventing the spam of your website you must avoid these terms:
avoid door way pages
avoid redirection
avoid clocking
avoid hidden links
avoid hidden text
avoid keywords stuffing
avoid page stuffed by irrelevance keywords
avoid duplicate content
avoid unrelated links
avoid intentional misspelling
If you are follows these steps than you will definitely achieve good positioning in various search engine.
You can select best SEO Package for your website:-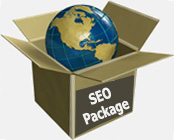 Get a best and affordable web promotion quote Now:-