Home »
New Google Product 2011
New Google Product 2011
Google the most popular search engine worldwide is now launching some new Google products and services in 2011. Our SEO expert explains some of the New Google Product and Services 2011 that are being talked by everyone include:
Gmail Call Phone

: Now Gmail users can easily make free calls to landlines and cell phones from within the Gmail interface.

Gmail Priority Inbox

: Google made its Gmail service smarter with priority inbox. This tool is very useful as it can prioritize user's important mails or messages to help them to sort mails and pare the inbox clutter.

Google TV

:Google being one of the top search engines can easily search Web for anything. Furthermore, now you can also do TV channel surfing, peep into worldwide TV channels, and watch what world is watching.

Google News Revamp

: Google News has now been given an important change by Google in an effort to provide the users with more personalization options and relevancy. With the help of this new feature, the users will now be able to custom tailor the news feeds, that they are most interested in, whether it be business, sci-tech, world or any other subject. This means, the users will be able to find new stories of their interests and these stories will not be subjected to their respective days of publishing they will be based on their personal interests

Chrome OS

: Google Chrome OS is an open source, lightweight operating system that will initially be targeted at netbooks. Speed, simplicity and security are the key aspects of Google Chrome OS. Chrome OS is designed to be fast and lightweight, to start up and get onto the web in a few seconds. Google Chrome OS is created for people who spend most of their time on the web, and is being designed to power computers ranging from small netbooks to full-size desktop systems.

Nexus One

: The Nexus One by Taiwan's HTC Corporation is a Smart phone by Google. It uses the Android open source mobile operating system. Its features include the ability to transcribe voice to text, an additional microphone for dynamic noise suppression, and voice guided turn-by-turn navigation to drivers.

Google Social Search

: Google Social Search helps you discover relevant content from your social connections, a set of your online friends and contacts. Content from your friends and acquaintances is sometimes more relevant and meaningful to you than content from any random person. Your Social Search experience is personal and the highlighted content that you see is unique to you and your social connections. Some of the content you may see include Websites, blogs, and other content that's shared by or created by your friends, Images that are shared by your social connections, Relevant articles from your Google Reader subscriptions, Profiles of people you know beneath results for social sites, Web content that has been recommended or shared by others.

Google Buzz:

Google Buzz is a new way to start conversations about the things you find interesting. It's built right into Gmail, so you don't have to peck out an entirely new set of friends from scratch — it just works. Buzz brings this network to the surface by automatically setting you up to follow the people you email and chat with the most. Buzz integrates tightly with your existing Gmail inbox, so you're sure to see the stuff that matters most as it happens in real time.
You can select best SEO Package for your website:-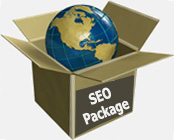 Get a best and affordable web promotion quote Now:-