SEO Mistakes
As a professional SEO service provider Hans Cyber Technology experts regularly give important tips for SEO beginner. If you want to achieving good ranking in various search engine than must be follows these rules:
1) Don't use hidden content for your web page.
2) Don't use directory submission software
1) Hidden content is the content which not shows to the viewer but search engine spider can read it. Some seo experts use this concept for keywords stuffing. By using this concept it give good ranking but for short time. Various search engines does not support this concepts such as yahoo, google and msn etc.
2) Directory submission software is a web application through this application you submit your website in various website and various search engine but it is help full for very short time after that it goes down your website ranking as well as page rank.
Use meaning full as well as distractive content for your web page which is gives complete information to the viewer. Directory submission is very important process search the directory list and submits the directory manually.
You can select best SEO Package for your website:-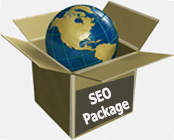 Get a best and affordable web promotion quote Now:-