Why SEO
SEO is representing as 'Search Engine Optimization'. SEO is the process science and art of analyzing a website and altering it so that a website done well as per crawler base listing of various searches engine such as Google, Yahoo, MSN etc.
Do you know why SEO require for a website?
Actually a website is designed to express a business service to promote business products etc. So every website owner wants top position in every search engine so that its business service and products promote in the search engine market. In other way we can say that Search Engine Optimization [SEO] is the process of improving and increasing number of visit of search engine user.
Do you know what advantages of Search Engine Optimization?
Advantages of SEO
Generate internet traffic
Deliver highest ROI (return on investment)
Motivate your buyer and increase your sale.
A simple and easy way to promote your business service and products
Comparison possible you and your competitor in the e-market
Develop your brand name and company reputation
You can select best SEO Package for your website:-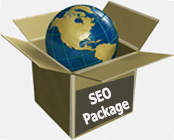 Get a best and affordable web promotion quote Now:-